Our Chicago Production Studio
Richter Studios – Beautiful Video & Photography Studio Located Along Chicago's North Shore
Looking for a state-of-the-art location to capture your next video or photography initiative? Check out our flexible space where we regularly capture brand films, commercials, testimonial videos, product photography, and much more. Managed by our award-winning production team, the creative possibilities are endless.
A Chicago Production Studio Like No Other
It's a throwback and a flash-forward. It's a retro-infused creative atmosphere with the newest video and photography equipment at your disposal. Our convenient location along Chicago's North Shore offers:
10,000 square foot studio
4 separate state-of-the-art production stages
Large garage door access for loading
Experienced video/photo production crews available
Set design & build services available
Fiber upload/download
Ample free parking
3 Editing Suites
Additionally, you'll have complimentary access to our conference room, kitchenette and stylish green room for hair/make-up.
Welcome To Our Studio

See Our Chicago Production Studio In Action
Our 10,000sf studio features 4 separate production stages. We capture cinematic magic in an unparalleled creative environment. Watch the video below to see how Richter Studios brings your ideas and brands to life.
Richter Studios – The Gold Standard In Production
Be Cinematic®
With thousands of comprehensive productions under our belt, the creative team at Richter Studios has decades of experience. From Star Wars-themed productions — to working on major nationwide commercials featuring Super Bowl-winning coaches — to winning the prestigious Cannes Awards — we know how to capture cinematic magic. When you have us film your production at our state-of-the-art 10,000sf studio, the goal is always to achieve cinematic excellence.
We hope you enjoy our behind-the-scenes gallery below.
Crews & Equipment To Capture Your Production
In addition to providing you with state-of-the-art studio spaces, Richter Studios also offers the following:
Skilled production crews to capture your audio/video
Access to a wide range of modern camera gear
Comprehensive pre, pro & post-production services
Set design & build services available
Hair/Make-Up/Wardrobe Stylists
Onsite Editing Suites to review and edit your video
Additionally, you'll have complimentary access to our conference room, kitchen and stylish green room for hair/make-up.
Enough Amenities To Make You Blush
We strive to make your experience at Richter Studios memorable by providing the following amenities:
Ample free parking
Complimentary green room access for hair/make-up/wardrobe
Complimentary access to our conference room for meetings/calls
Fiber upload/download for file transfers
Secure WiFi
Craft services from a variety of local restaurants
3 Editing Suites to review your newly captured footage
We can even help you make travel arrangements to and from our studio.

Capture Your Perfect Image At One Of The Best Photography Studios In Chicago
Richter Studios is not just a video production company. We're also one of the best known photography studios in Chicago. While our work is often captured on location, our Chicago production studio is frequently home to a variety of photography shoots.
Our photography team can assist with creative concepts, set design, props, wardrobe, food stylists, talent casting, and much more. Below are specific photography styles and industries we often capture at Richter Studios:
Contact us for more information about our Photography service.
Explore Our Studio

Fly Over Lake Michigan And Into Our Chicago Production Studio
This unique video takes you on a beautiful aerial journey starting from Lake Michigan, through the Fort Sheridan Forest Preserve, and inside our state-of-the-art 10,000sf studio. Buckle up and enjoy!
Designed For Every Kind of Production
Our Chicago production studio is home to many of our creations. Many creative journeys to the world's most celebrated red carpets began here.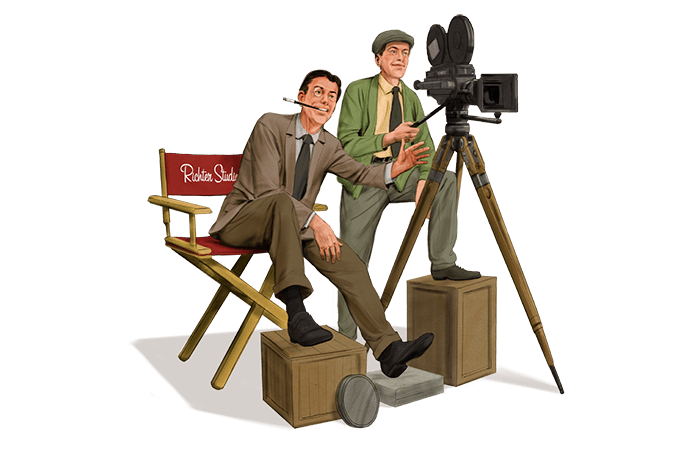 Since 1997 we've created award-winning videos, commercials, and brand films. Proud Pioneers in the Golden Age of Digital Cinema®.
Animation is a colorful and dynamic way to tell your story. Our artists infuse boundless creativity to help make your project soar.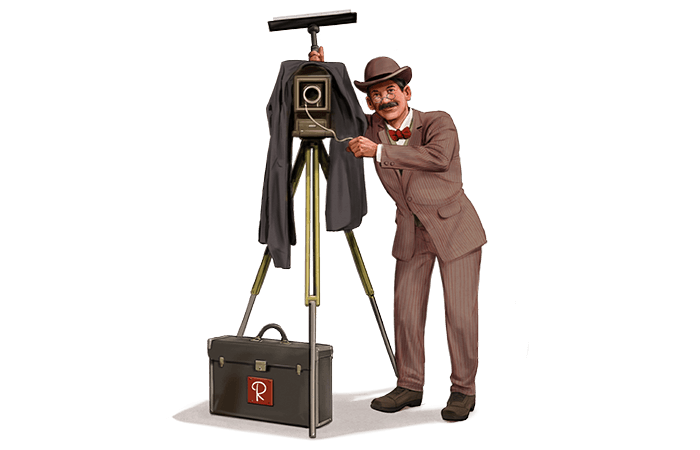 Capturing stunning product shots, professional portraits, corporate photography, and much more. We live for the perfect image.
Our Reality Check videos with Richter Studios have gained over 100 Million views on YouTube and Facebook.
"Our experience with Richer Studios was outstanding from start to finish. Jeremy and his team took time to listen to our overall vision and then worked carefully to translate it to video, not only through excellent video production but also great attention to detail on our graphics. The team at Richter Studios is easy to work with, very professional and quick to assist our team as we create information heavy news content. We have worked with Richter Studios over several years and with each iteration of our video content they have helped us to raise the quality and look of our programming. To date, our Reality Check videos with Richter Studios have gained over 100 Million views on YouTube and Facebook."
Ben Swann | Reality Check
Your Creative Home Away From Work
Located along Chicago's beautiful North Shore in Highland Park, our production studio is designed to accommodate clients throughout the city, across the country, and around the world. We can provide the following services at our 10,000sf studio during your visit:
Ample free parking
Coordinate travel arrangements to and from the studio
Remote viewing during shoot for colleagues/clients via live Zoom feed
Craft services from a variety of local restaurants
Assist with dinner reservations at any of the fabulous restaurants in Highland Park, Highwood or Lake Forest
Upload your captured footage within minutes of the finished shoot to anywhere in the world through our blazing fast fiber